Skip to Content
Siding Installations & Repairs
About Our Siding Installation & Repair Services
Does your current siding look old and worn? Are you having issues with pests getting through your old siding, or do you have a structure that needs siding installation in Nibley, TX? Skabelund Exteriors can help you with all these concerns and more. We offer siding upgrades and repairs when your broken or lackluster home exterior needs professional attention. As Northern Utah's vinyl siding experts, we offer our customers world-class residential siding repairs and installations in areas around Logan, UT. Our company's professional general contracting team has provided homeowners with durable, high-quality exterior solutions at affordable prices for almost four decades. We transform a home's exterior to a brand-new, brilliant finish that increases its property value and protects a family from rain and extreme weather year-round.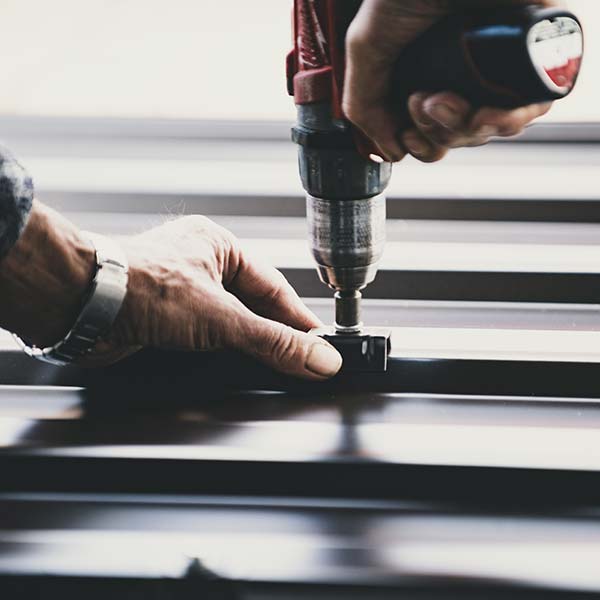 We Are the Best Choice for New Siding Installation
Skabelund Exteriors puts decades of industry experience into our exterior services, no matter what a homeowner's siding restoration needs might be. As a siding installation contractor, we specialize in restoring home exteriors and have expanded our operations to offer residential siding installations. Our team has access to the siding industry's most durable products from the most trusted brands. We are also highly effective at installing your new siding with durability and precision in mind to make your investment a long-term solution to your home's appearance and comfort. If you need long-lasting siding that holds up against the elements and has enough strength to protect your home for years, we are ready to serve you and provide exceptional service and results. You can rely on us for expert craftsmanship to ensure your new siding adds more charm and value while improving your home's energy efficiency.
Effective Siding Repair & Replacement in Nibley, UT
Worn and broken siding requires professional attention and efficient, long-term solutions to protect your home and enhance its curb appeal. You might notice signs of wear and damage, such as warped, cracked, or missing panels on your home's exterior. If you see any of these signs of decline, let Skabelund Exteriors help you restore your home's condition and value. Our unique business qualifications and special training to perform top-tier siding replacements, repairs, and other restorative work to ensure your complete satisfaction. We use state-of-the-art equipment, the highest quality materials available on the current market, and industry-leading expertise in siding to rehabilitate your home. After completing our work, you will enjoy an increase in your property's value and an immediate improvement in your home's strength and durability. Our craft and commitment to quality mean you get a home exterior built to last. You can reach out to us to schedule an inspection, during which we can assess whether your home's siding needs any of our services, ranging from simple repairs to a complete siding replacement.
Why Choose Skabelund Exteriors for Your Siding?
Skabelund Exteriors offers a wealth of advantages to homeowners who put their home exterior improvement projects in our hands. Our extensive time working in the industry shows how we have earned consistent business as a reliable service provider throughout the decades. After nearly four decades, our company's team has collected in-depth expertise in the products and materials related to residential siding, so we know which ones work best for your home protection needs and budget. Additionally, every crew member has ample training and experience in all the services we offer, including house siding installation, repair, and replacement. Experience says a lot about a contractor because it typically means we offer high-quality service and results. We work efficiently and with respect to your property and time, showing we recognize and appreciate your home investment. As seasoned professionals serving Northern Utah for so long, we understand the local climate and homeowner concerns. With our help, you can keep your home beautiful and more energy efficient with affordable siding solutions.
Diamond Kote® Siding
What Is Diamond Kote®?
Diamond Kote® is the preferred pre-finisher for vinyl siding systems. Diamond Kote® smoothly seals your vinyl siding and hides nail heads and other unsightly hardware to ensure a flawless overall appearance. Diamond Kote® pre-finish is an advanced paint technology that uses metal oxide colorants extracted from rocks. Because these are natural pigments, they don't fade over time, so your vinyl siding remains vibrant and UV-protected. Diamond Kote® quality paint repels dirt and moisture, so your vinyl siding is resistant to warps and cracks. It is also scratch-resistant and durable, and has been proven to surpass all standards that determine the strength between the substrate and paint. Diamond Kote® is American-made and has a 30-year no-fade warranty. It is also fully tested before being sold to ensure it meets high standards. Diamond Kote® comes in a variety of solid and duoblend colors, so you're sure to find one that matches your home's overall aesthetic. You can request color samples to make it easier for you to choose your color. It is even possible to get a custom color created by providing a sample color match, so you can get a color that perfectly fits your needs.
Reasons to Choose Diamond Kote® Siding
The top reasons that our customers choose Diamond Kote® siding over other manufacturers are:
Durable and versatile – Resists fading and scratching, repels dirt and moisture, and withstands extreme temperatures. Also backed by a 30-year warranty.
Wide variety of color & appearance choices, including custom color – They offer a huge array of colors, including duoblend colors and custom color options.
Low maintenance & easy to care for – Because it uses advanced technology, Diamond Kote® siding is incredibly low-maintenance and easy to care for.
Eco-friendly – Diamond Kote® paints are waterborne so they have low VOC emissions, and they use natural gas to power their transportation trucks. They are committed to reducing their greenhouse gas emissions, and their entire manufacturing process is also very eco-friendly. They create less waste and make better use of their resources than their competitors.
Contact Us Today to Get a Free Estimate
All types of home improvement projects benefit from professional expertise and exceptional skills, including a home's siding. Skabelund Exteriors has extensive experience in siding repair, replacement, and installation services in Northern Utah communities like Nibley. Our history of successful projection completions throughout the area has helped homeowners improve their residential investments and ensure they stay durable and beautiful with long-lasting results. We understand how important quality is when repairing or replacing siding, and we believe quality shouldn't immediately entail luxury prices. Instead, our company keeps all our services affordable so that homeowners can always rely on us for improvements that increase their homes' values and keep their families safe and comfortable. Contact us today for an inspection, and you can get a free estimate on the services you need, including siding repairs and installations using durable products and materials from the industry's most reputable brands.
Contact Us Today for Your Free Estimate