Skip to Content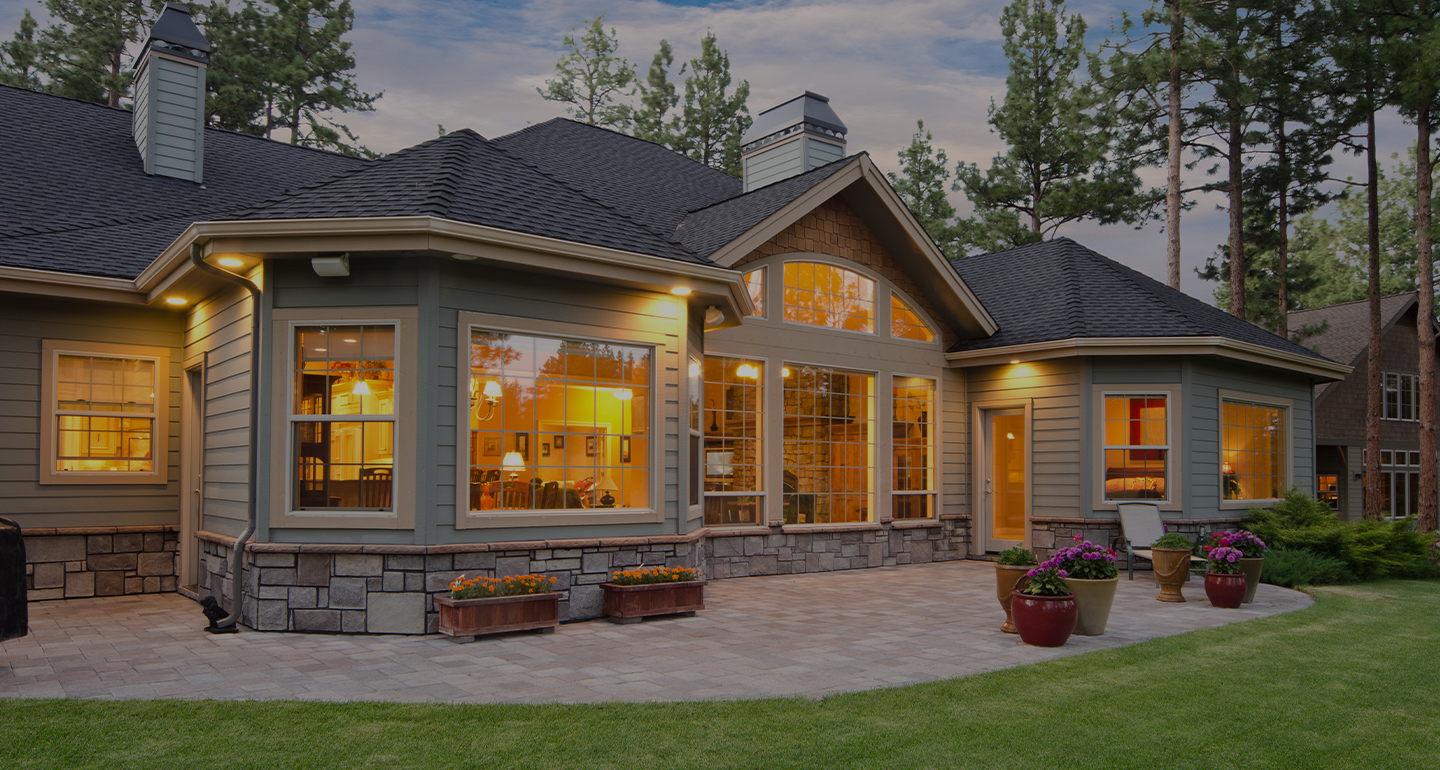 Exterior Home Improvement in Nibley, UT
Skabelund Exteriors Is Northern Utah's Trusted Contractor
Many homeowners with exterior home improvement projects in Nibley, Logan, and other Northern Utah communities have trusted Skabelund Exteriors to provide affordable roofing solutions. However, we expanded our business to offer many other services. For decades, our company has taken pride in our work and customer service quality. To become a full-service home exterior contractor, we have collected extensive expertise in various home improvement services. Our selection of services includes residential siding repairs, inspections, replacements, and installations. Additionally, you can rely on us to repair your soffits, fascia, and downspouts, and we service your gutters. We equip our expert team with state-of-the-art technology and in-depth training in home exterior solutions like roofing repairs and vinyl siding products. Our crew also has industry insight into all products and materials we use and the best techniques to resolve your residential improvement needs. We complete every home exterior project with durability and precision in mind. Let us enhance your home's condition and appearance whenever you need repairs or have a remodeling project. Our experience, unmatched customer service, and flexible financing ensure your complete satisfaction.
Comprehensive Exterior Home Improvement Services
Skabelund Exteriors can help you with a wide array of home improvement needs as seasoned home exteriors professionals. Our list of services includes all the following options to protect your home:
Siding – Utah homes depend on quality siding to insulate the interior spaces and protect them against the elements. We offer siding inspections, repairs, installations, replacements, and high-end vinyl siding products to enhance your home's protection and appearance.
Roofing – Our expert team can inspect your roof to determine whether it needs repairs, reroofing, or any other roofing service. We make your home's safety and comfort our priorities and recommend the best and most cost-effective solutions. You can count on us to perform roofing services with attention to detail while treating your property with the utmost care.
Gutters – A home's gutters safely transport water from your roof to a location away from your home. Let our team provide efficient gutter service whenever you have an issue or need to update your current gutters.
Downspouts, Soffits, and Fascia – Besides roofing, gutter, and siding services, our company offers homeowners affordable services for other exterior components. We repair and service your home's downspouts, soffits, and fascia to ensure its exterior keeps out the elements and channels water away from your foundation and siding.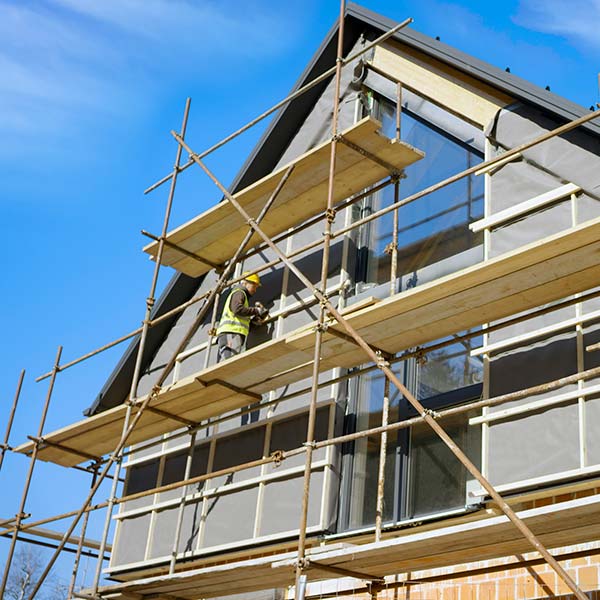 New Vinyl Siding to Elevate Your Home's Curb Appeal
Skabelund Exteriors proudly offers vinyl siding restoration services and other solutions to homeowners at affordable prices. With our company's service expansion, we absorbed this innovative product into our collections because of its durability, cost-effectiveness, energy efficiency, and many other benefits. Vinyl siding has become one of the most popular siding choices in the United States. It's easy to install and comes in a broad range of colors and styles to match your aesthetic vision. You can also find vinyl options mimicking other architectural materials to get the best possible appearance without breaking the bank. Our team can help you choose high-end vinyl siding that fits your needs and install it whenever you decide to upgrade your home's exterior.
Your Best Choice for Siding Restoration & Repair
Skabelund Exteriors has built our company's years of business on service and material quality, and we hold our siding repair and installation services to the same high standards. If your home's siding is old, worn, or damaged, it might need professional attention to restore your home's appearance and protection. As house siding installation professionals, our team can inspect your siding to determine the best action to take. We assess your siding's condition and whether simple repairs or complete siding restoration is necessary. You'll get a free estimate from us on the services your home needs to ensure transparency and assurance of quality service at a competitive cost. We use impressive products and materials on every siding project because we understand quality is essential to deliver long-lasting results.
Why Choose Us for Your Home's Exterior Needs?
Homeowners have many reasons to choose Skabelund Exteriors as their home exterior contractor. Our ample experience over decades of business history shows customers have consistently trusted us with their residential improvement projects. We wouldn't still be in business today if we compromised on our service quality, affordable prices, flexible financing, or outstanding customer service. You deserve the best possible protection for your home with repair, installation, and replacement services that meet or exceed your needs and stay within your budget. Our company is proud to offer unbeatable exterior home improvement solutions, whether you need vinyl siding repair services, a roof inspection, or professional care for your gutters.

Contact Us for Service in Nibley, UT & Beyond
Skabelund Exteriors is ready to restore your home's exterior and maintain optimal protection from the elements with our residential services. We cover your roofing, gutter, and siding needs with years of expertise, cutting-edge technology, and products and materials from the most reputable industry brands. Contact us today to discuss your home's exterior needs and get a free estimate on your project.